Top news on Monday includes: UN chief expresses his horror over the huge blaze in Notre Dame; a deal over Hudaydah troop withdrawal beckons, but war intensifies; "global measles crisis" underway.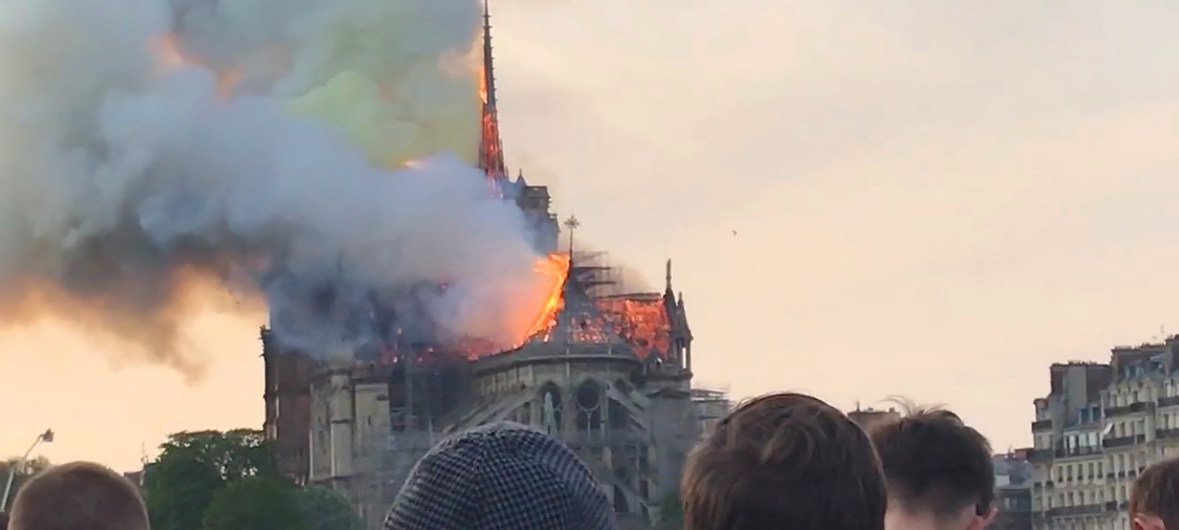 Katie DallingerNotre Dame cathedral in Paris was under renovation when it caught fire on 15 April 2019.
UN chief 'horrified' as Notre Dame burns
As Notre Dame Cathedral burned on Monday, UN Secretary-General António Guterres expressed his "horror" at the images of the fire, shown live around the world.
The UN chief said that his thoughts are with the people and Government of France.
Audrey Azoulay, head of UNESCO – the Paris-based UN agency for education, science and culture – also expressed her "deep emotion" on social media.
Ms. Azoulay wrote that UNESCO is closely monitoring the situation and is standing by the French people's side to "safeguard and restore this invaluable heritage."
The Organization elevated Notre-Dame, widely considered to be one of the finest examples of French gothic architecture, to world heritage status in 1991.
Construction began in 1163, on the central Parisian island in the middle of the Seine, known as Île de la Cité, during the reign of King Louis VII, and it was finally completed in 1345.